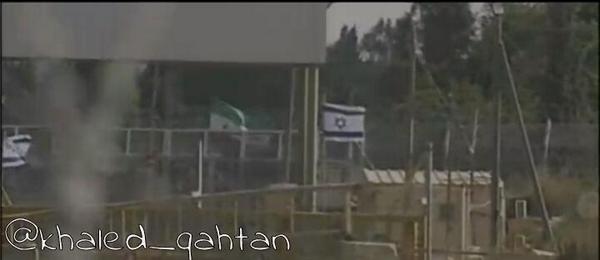 NEIGHBORS: Jabhat a-Nusra's capture of the Quneitra border crossing between Syria and Israel last Wednesday led to an unlikely pairing: flags from the Free Syrian Army, which allied with Nusra for the battle, and Israel, side by side.
In response to the escalated violence, Israel deployed soldiers from its Northern Command army in armored cars to the border Tuesday. On Monday, Israel declared Quneitra a closed military zone after mortar shells landed in its territory on the Golan Heights.
The Syrian government, meanwhile, has launched an aggressive campaign to regain control of the border crossing using a combination of heavy bombing and artillery fire to pressure the rebels.
Read more...